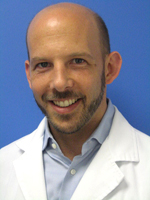 Dr. Jonathan Fisher is a board certified plastic surgeon who specializes in different areas of cosmetic surgery of the body and face. As an undergraduate from Harvard College, Cambridge, MA. Dr Fisher delivers remarkable results for Miami plastic surgery patients, achieving a high rate of patient satisfaction through his vast experience in the field. Book your complimentary consultation today and get the look you always wanted.
Medical Education:
The Chicago Medical School, Chicago, IL

Undergraduate:
Harvard College, Cambridge, MA

Residency:
Plastic and Reconstructive Surgery: University of Miami/Jackson Memorial Hospital, Miami, FL Otolaryngology (Head and Neck Surgery): Baylor College of Medicine, Houston, TX
Certifications:
- Diplomate, American Board of Otolaryngology
- Florida Board of Medicine
- California Board of Medicine
- American Board of Plastic Surgery
Hospital Privileges:
Plantation Outpatient Surgery Center

Awards:
Resident Teacher of the Year Award (Otolaryngology)
Basic Science Research, Baylor College of Medicine
Departments of Dermatology/Molecular and Cellular Biology
President, University Student Council

---
Contact Jonathan Fisher
American Board Certified Plastic Surgeon
Undergraduate: Harvard College, Cambridge, MA
Recognized With Numerous Awards And Accreditations
---
I had my BA and tummy tuck here with DR. Fisher, I'm super happy with the results, i highly recommend it. Staff is awesome, they made me feel safe, secure and nor a hint of nerves, i felt like home.... Prices are unbelievable and the results were amazing, just love it here, if i had to do it all over aging i definitively would come back here, no doubt.
I'm so happy with the outcome of my surgery!!!! They have a great staff overall from their coordinators to the doctors who are all board certified. Would recommend to anyone and everyone interested in a cosmetic procedure
I got a breast augmentation and I was very satisfied, had a great experience and the doctor was very nice. I recommend it, the first consultation is free and you are able to ask all the necessary questions. After my surgery I recommended this place to my friends. Definitely the best place for surgery in Miami. Keep up the good work Coral Gables Cosmetic !!!
I am from new jersey. I found this surgeon from a family member. My family member had me go through Yadria. She helped me with everything i needed from the appointments , all the information, answered all the questions i had. I am complete satisfied with the results i have and would definitely recommended this surgeon.