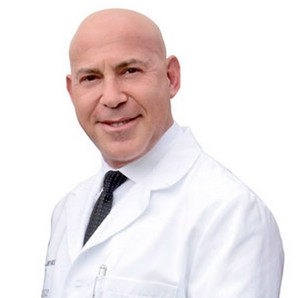 If you are looking to get affordable cosmetic surgery in Miami and obtain an excellent outcome in terms of results, then this is the right surgeon for you, Dr. Krau has been selected as one of only 35 surgeons to be a member of Mentor's LEAD Program Advisory Board, Dr. Krau is among the top plastic surgeons in Miami with more than 20 years of experience as a surgical specialist and known locally for his subtle and most natural appearing results.
Dr. Ary Krau has become a household name after appearances in the media. Not only has his innate ability garnered him recognition among his colleagues, but Dr. Krau was one of the select few Plastic Surgeons featured on the hit Bravo TV reality show, "Miami Slice". Dr. Krau is Member of American Society of Plastic Surgeons and Member of American Society of Aesthetic Plastic Surgeons, a graduate of New York University's medical school and fellowship-trained with an artistic eye as well as taste for sizing and shaping of the implants to fit your figure perfectly.
Education & Training
MEDICAL SCHOOL
New York University School Of Medicine
Graduated in 1996
INTERNSHIP HOSPITAL
St Lukes Roosevlt S
RESIDENCY HOSPITAL
University Hospital-Suny Health
University Miami/Jackson
FELLOWSHIP HOSPITAL
Miami Heart Institute
Complete in 1994
Experience
Practicing in Miami Florida since 1995 (over 20 years of experience).
Training
Graduate of New York University's medical school and fellowship-trained.
Lecturer
Dr. Krau educates other plastic surgeons on tricky breast surgery cases at numerous meetings, including at the most prestigious annual meeting of the American Society for Aesthetic Plastic Surgery (ASAPS).
Member of the Mentor LEAD Program Advisory Board, which helps shape the future of cosmetic surgery techniques and products in breast augmentation. (Five-year member.)
---