Saline Implants

$3,500

Now From $2,500.

Brazilian Butt Lift

$8,500

Now From $4,500.

Silicone Implants

$5,500

Now From $3,500.

Tummy Tuck

$9,500

Now From $5,500.

Over

100,000

Procedures Performed
Excellent Rhinoplasty Results, Quick Recovery And Experienced Surgeon
Correct Breathing problems from a deviated septum. Eliminate depressions, bumps and humps in the nose profile. Experienced Plastic surgeon in the field.
---
|
Rhinoplasty Miami, Nose Job & Nose Revision
Rhinoplasty procedures, what you need to know about getting a nose job:
If you wish your nose was smaller, had a better shape, or was simply more aesthetically pleasing, then a nose job - technically called a rhinoplasty - can help you get the facial profile you have always wanted. Nose surgery can radically improve a person's confidence and for patients of Coral Gables Cosmetic Center in Miami, a rhinoplasty often corrects the biggest issue they have with their appearance.
---
Nose Surgery Common Questions
CG Cosmetic Center requires people in Miami seeking a nose job or rhinoplasty to meet certain criteria. Basic information is outlined below, and we encourage anyone wishing their features were more appealing, or who needs help to correct damage from trauma to their face to contact us for a free nose surgery consultation.
Because it is an invasive procedure, patients should be in good mental and physical health. Detailed instructions for pre- and post-operative care will be provided during the consultative process, given to you by your surgeon. Following them closely will reduce the risk of any complications.
What is involved in having a rhinoplasty?

Informally known as a nose job, nose surgery is a very popular cosmetic surgical procedure. A rhinoplasty is often the most requested surgery in North American plastic surgery clinics. It involves reshaping the cartilage, bone, and tissue that comprise a person's nose. The main purpose of having a nose job is to achieve a balance between a person's nose and their other facial features.
What does having a nose job do?

A nose job can correct any number of problems. Some problems that are commonly corrected include shortening the length of the nose, narrowing the width of the nostrils, reducing the prominence of the tip, or removing a bump on the bridge of the nose.

If the problem requires minor to moderate correction, a nonsurgical nose job may be more suitable. Nonsurgical rhinoplasty involves the injection of a dermal filler to correct aesthetic defects such as bumps on the bridge and a droopy or undefined tip. However, surgery may be the only alternative if you want to make your nose or nostrils smaller.
Are there different kinds of rhinoplasty surgeries available?

There are two types of rhinoplasty procedures - open and closed. Open rhinoplasty surgery involves a discreet incision made outside of the nose, typically between the nostrils. Closed rhinoplasty surgery is performed through incisions made inside the nose. Through either type of nose surgery, our plastic surgeon specialists can alter almost any feature of a patient's nose including the bridge, tip, nostrils, and overall size.
How old do I have to be to get a nose job?

Miami rhinoplasty patients who are good candidates for nose surgery are those who are at a stage where their nose is fully developed. Because results from the procedure may be undesirably altered with further development, you must be at least 15 years old to have a nose job, which is when the structures of the nose stabilize.
What is the most common reason for having rhinoplasty?

One of the most common reasons that you would have rhinoplasty may come in regard to your ability to breathe properly.

When it is done to improve the way the nose works, it is called reconstructive surgery.
When it is only meant to change the appearance of the nose and face, it is cosmetic.
What kind of results can I expect from having nose surgery?

The final results from having a nose job can take up to a year to fully appear. Miami rhinoplasty patients come in for periodic post-operative check-ups as they recover and the majority are thrilled with their final result. We encourage anyone considering a rhinoplasty to visit our gallery of before and after photos to see first hand how a nose job can profoundly change a person's appearance. 
What is nose job recovery like?

Immediately following nose surgery, patients should rest in bed for one to two days. Some bleeding, swelling, and soreness is common, but decreases during the two weeks following surgery. Minor swelling can continue for a few months but with some patience and dedication to doctor's orders for a full recovery, nose job Miami patients can enjoy tremendous results.
What is a revision rhinoplasty?

There can be instances where patients decide they wish to have additional work done on their nose. This could be due to an error on the part of a surgeon, a change of heart on the part of the patient, or simply a need to fine-tune the nose. Putting so much time and effort into a procedure that doesn't have the desired result can be upsetting, but in many cases an additional nose surgery can remedy the situation. Performing a secondary, or revision rhinoplasty procedure is almost always more difficult and complex than the original procedure. The structures of the nose are changed during the first procedure, making v surgery even more delicate. However, our doctors have the advanced skill and expertise required to make a secondary nose surgery successful.
Will insurance cover rhinoplasty?

If your rhinoplasty is being done for only cosmetic reasons, you will have to pay for the cost of it on your own. However if you are faced with health issues that make a nose job necessary, your insurance plan may cover a large portion of the expense, including the doctor's fees, the hospital stay and the follow up care and medications.
What is rhinoplasty recovery time?

How long it takes to recover from your nose job will depend on a number of factors including the type of procedure (open vs. closed), your age and health status and your usual healing time. Everybody recovers at different speeds, but the surgeon can give you general guidelines for what is typical. Swelling and discoloration of the skin should start to recede and fade within two weeks of the procedure. External stitches will be removed in a week, while internal stents, which are used to remove blood from the area, may be removed in four days or may remain in place for as long as two weeks.

Discuss the restrictions that the doctor wants you to follow before going back to work or doing anything that is strenuous.

Full appearance of the finished nose should be seen in three to four weeks but may continue to shift and settle for up to a full year.
Can I smoke before & after rhinoplasty?

Your plastic surgeon will warn you about smoking before your surgery. Smoking causes the smallest blood vessels, called capillaries, to contract and may increase bleeding risk. It can also cause the skin around the nose to contract and may lead to wrinkling and other deformities around the site of the incision. The surgeon will ask you to stop smoking at least six weeks before the surgery and to continue to abstain until you are recovered.
NOSE SURGERY
Get the facial profile you have always wanted!
Check Out Our Before and After Rhinoplasty Pics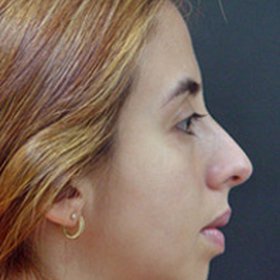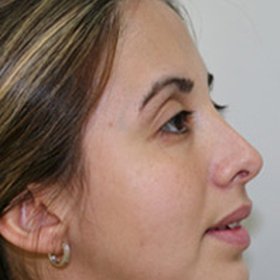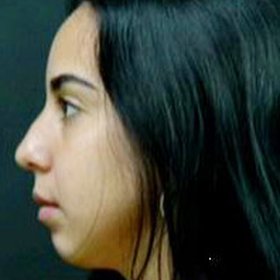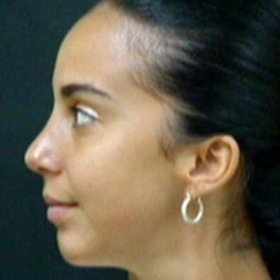 Financing Your Procedure
---
---
Nose Reshaping Pricing And Financing Options
At CG Cosmetic we provide affordable prices, making nose surgery accesible to everyone, performed by some of the finest plastic surgeons in Miami, contact us for more price information. What about financing? Yes, we work with different financing companies that can provide same day approval and you can select payment plans that fit your budget, for more information visit our financing page.
Our Plastic Surgeon Team
Our Miami plastic surgeon team consists of highly skilled and experienced professionals who specialize in a range of cosmetic procedures, including breast augmentation, brazilian butt lift, breast lift, tummy tuck, and rhinoplasty. Whether it's enhancing the shape and size of the breasts, improving the contour of the buttocks, restoring a youthful appearance to the face, or reshaping the abdomen, our plastic surgeons have the expertise and artistry to deliver beautiful, natural-looking results that enhance both the body and the mind.