Saline Implants

$3,500

Now From $2,500.

Brazilian Butt Lift

$8,500

Now From $4,500.

Silicone Implants

$5,500

Now From $3,500.

Tummy Tuck

$9,500

Now From $5,500.

Over

100,000

Procedures Performed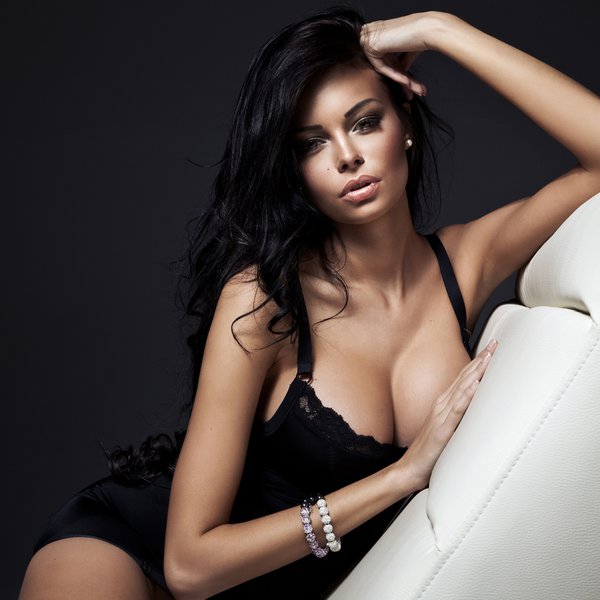 Miami Breast Augmentation
Transform and enhance your natural breasts with breast implants! Miami's best spot for breast implants.
Breast Augmentation Surgery
If you're thinking about getting breast augmentation in Miami, pick a board-certified plastic surgeon for a safe and successful surgery. At CG Cosmetic, our experienced and skilled plastic surgeons specialize in breast augmentation and other cosmetic surgeries.
CG Cosmetic is a place where skilled doctors, like Dr. Ary Krau, Jacob Frieman and Robert Hunsaker can make your breasts look amazing. They've helped lots of women feel happier and more confident with our top-notch breast augmentation procedures.
Why Pick CG Cosmetic in Miami for Your Breast Augmentation?
Choosing to get a breast augmentation, or a "boob job," is a big decision. That's why we promise to take good care of you from start to finish. Our doctors have a lot of experience and know everything about breast augmentation. They'll make sure you're super happy with your new look.
Your next step: Complete our 24/7 complimentary online consultation and one of our care coordinators will promptly assist you.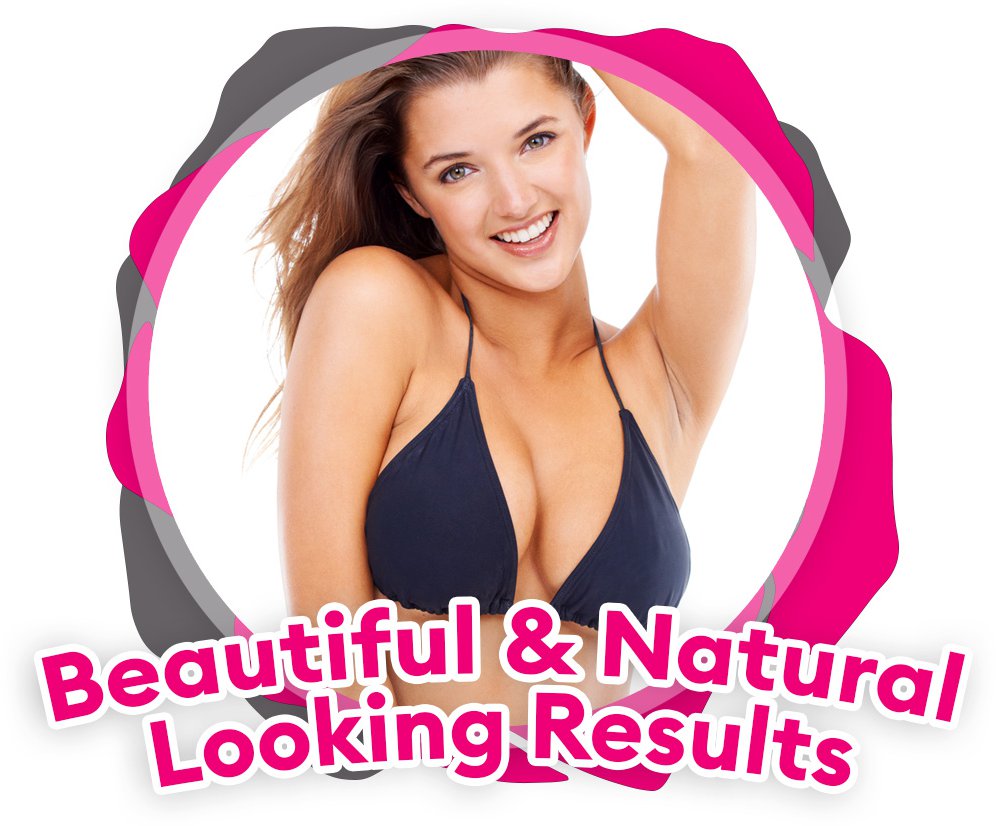 Your Transformation Begins Here
Not ready for a consultation yet? Simply seeking some information? Connect with one of our specialists to get the answers you need.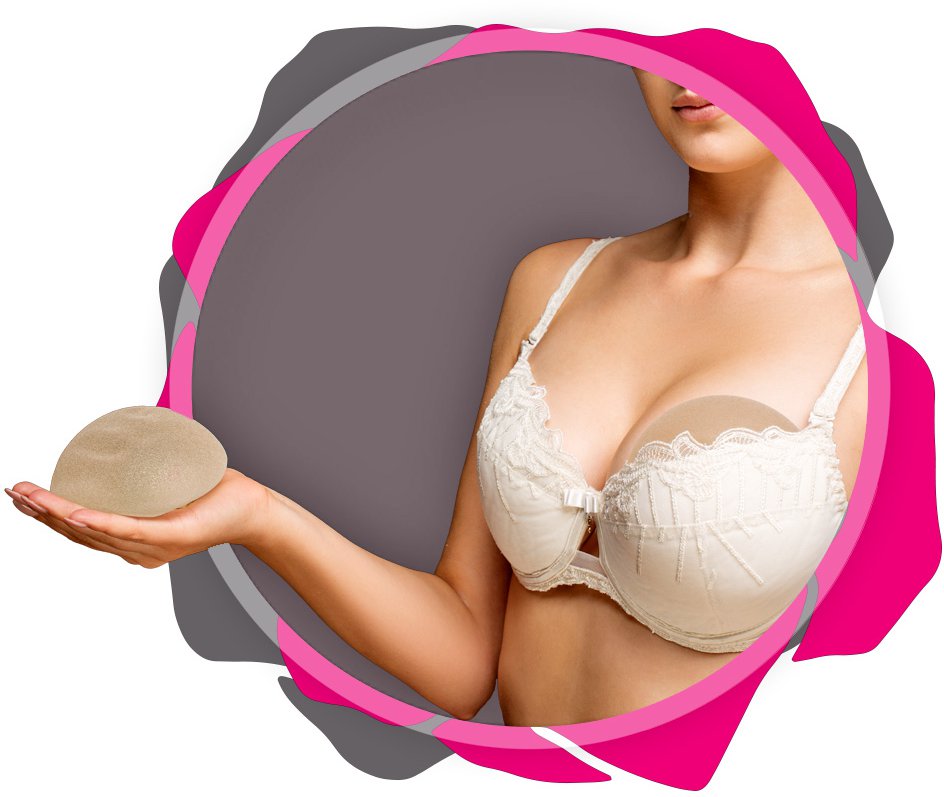 What is Breast Augmentation?
Breast augmentation is a surgery that makes your breasts bigger using inserts. Especially done after weight loss or having a baby. Some women are born with small breasts and feel that larger breasts will enhance their appearance and boost their self-confidence.
You have the freedom to choose what you want, not what others expect. Be true to yourself, embrace your uniqueness, and do what makes you happy!
Reasons for breast implants:
Cosmetic Reasons
Post-pregnancy Changes
Reconstructive Reasons
Congenital Condition
Aging
Our Awesome Breast Augmentation Procedures
We offer two types of breast implants: saline and silicone. Each type has its own cool benefits. You can learn more about our breast augmentation procedures.
Got Questions About Breast Augmentation? We've Got Answers!
Do you have questions about breast augmentation? We have answers. Check out our FAQ section for more information. We cover everything from the cost and prices of our procedures, to what you can expect during recovery.
Getting Ready for Your New Breast Implants
When you're getting ready for breast augmentation, choosing the right implants is super important. You need to think about the size, shape, and material of the implants. Our doctors at CG Cosmetic can help you figure all this out.
If you have any questions about breast implants sizes, go ahead and click the button below to send us your question.
Check Out Our Before and After Breast Augmentation Pics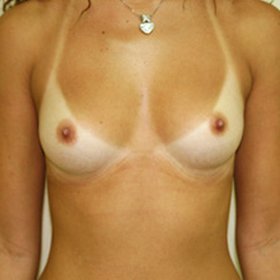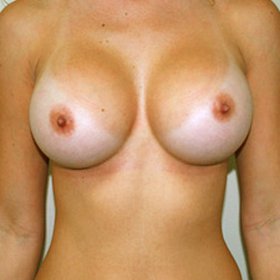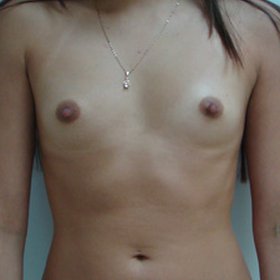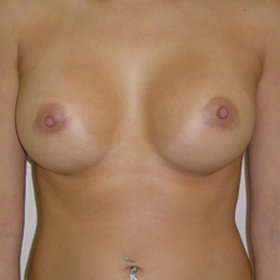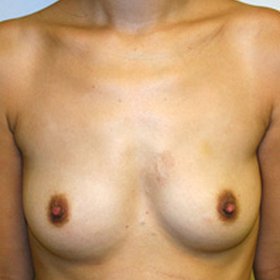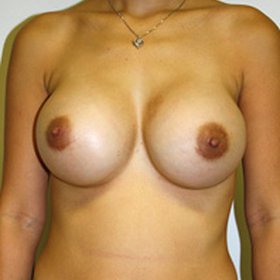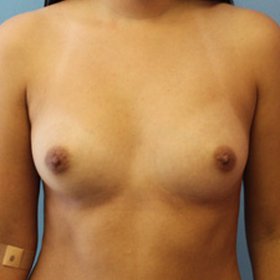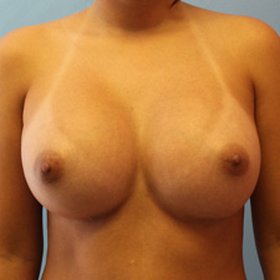 Paying for Your Breast Augmentation
Wondering how to pay for your breast augmentation? At CG Cosmetic, we make breast augmentation easy on your wallet, with prices starting at only $2,500 for saline implants. According to the latest data from the American Society of Plastic Surgeons, the typical price for breast augmentation surgery stands at $4,516.
We work with different financing companies that can approve you the same day. You can pick a payment plan that fits your budget. For more information, check out our financing page. Now, let's dive deeper into the world of breast augmentation.

---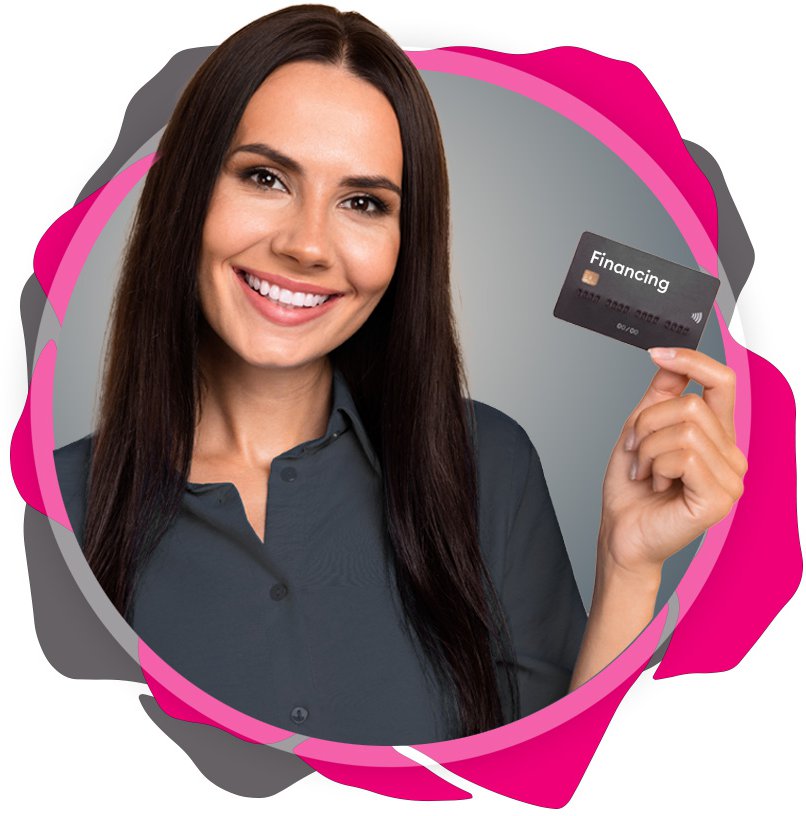 The Journey of Breast Augmentation
Breast augmentation isn't just a surgery; it's a journey that starts with a choice and ends with a big change. It's a journey that can boost your self-esteem and make you feel more comfortable in your skin. At CG Cosmetic, we're here to guide you through every step of this journey.
Breast enhancements involve plastic surgery procedures to increase the size and improve the appearance of the breasts. One common method is breast augmentation, which uses implants to increase breast volume and make the breasts larger.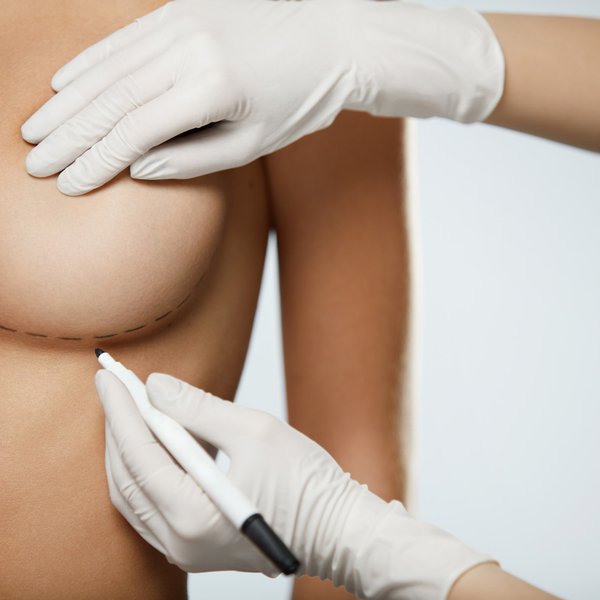 The Decision
Choosing to get breast augmentation is a personal decision. It's about wanting to enhance your natural beauty and feel more confident about your body. It's not about trying to fit into a certain mold or meet someone else's expectations. At CG Cosmetic, we respect your decision and are here to support you.
The Initial Consultation
Once you've made the decision, the next step is the consultation. This is the place where you meet our expert doctors to talk about your goals and what you expect. They'll explain the procedure in detail and answer any questions you may have. They'll also help you choose the right type of implants based on your body type and desired results.
The Procedure
Our really good doctors do the surgery themselves. Our awesome doctors use super cool techniques and the latest equipment to make sure you get the best results ever! The procedure involves placing the implants either above or below the chest muscles, depending on your body type and desired results.
The Recovery
After the procedure, you'll need some time to recover. Healing time can change for each person, but typically, you can go back to your normal routine in a few weeks.
During this time, you should do what our doctors say so you can get better quickly and without trouble.
The Transformation
The final step of the journey is the transformation. This is where you get to see and enjoy the results of the procedure. It's where you get to feel more confident and comfortable in your skin. We're totally committed to making you feel more confident and looking amazing. So, let's work together to transform your appearance and boost your self-esteem!
The Impact of Breast Augmentation
Breast augmentation can have a big impact on your life. It can boost your self-esteem, make you feel more comfortable in your skin, and improve your quality of life. Here are some of the ways breast augmentation can impact your life: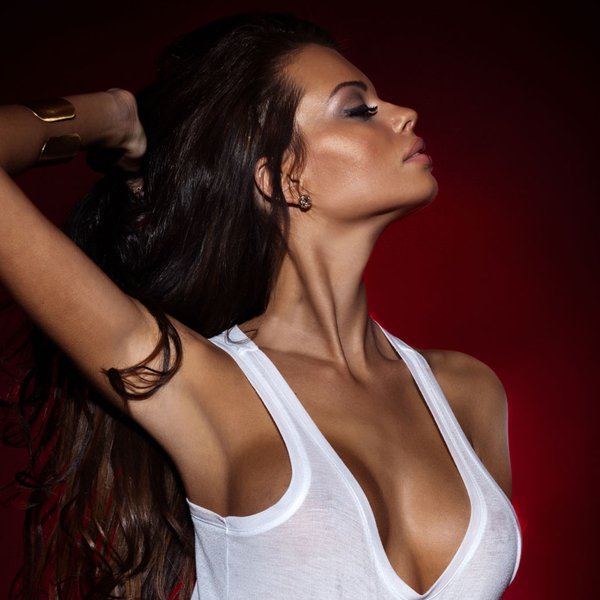 Improved Self-Esteem
Many women who undergo breast augmentation report feeling more confident and comfortable in their skin. They feel more feminine and attractive, which boosts their self-esteem.
Enhanced Physical Appearance
Breast augmentation can make you look better by giving you a more even and well-shaped body. It can make your clothes fit better and make you feel more attractive.
Better Quality of Life
With improved self-esteem and physical appearance, many women report a better quality of life after breast augmentation. They feel more confident in social situations and are more comfortable with their bodies.
---
The Expertise of Dr. Ary Krau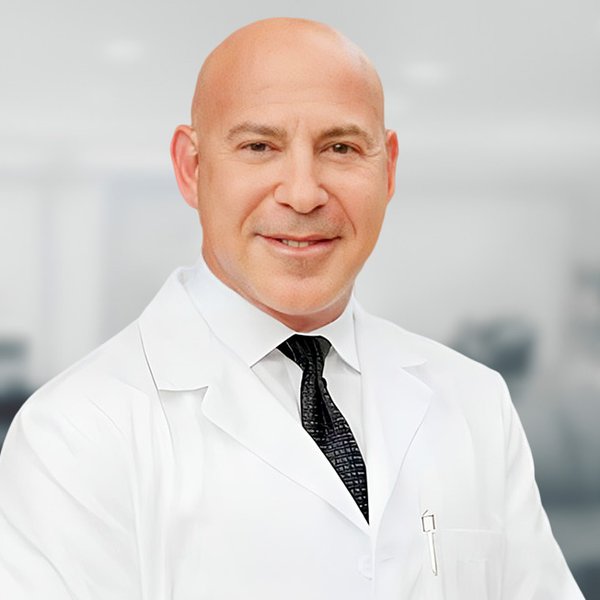 Dr. Ary Krau is a top-notch pro when it comes to breast augmentation!
He uses his experience and understanding of female anatomy to create stunning results that enhance his patients' natural beauty. He's totally dedicated to giving the best care and getting the most amazing results for his patients.
Review from RealSelf.
Number 1! 2.5 hours later I was back in my hotel healing

What an AMAZING experience! Dr Krau is the MAN! . He took his time answered all questions, explained why I'd need 2 surgeries to achieve my look. 2 1/2 hours later I was back in my hotel healing. Love
---
The Expertise of Dr. Jacob Frieman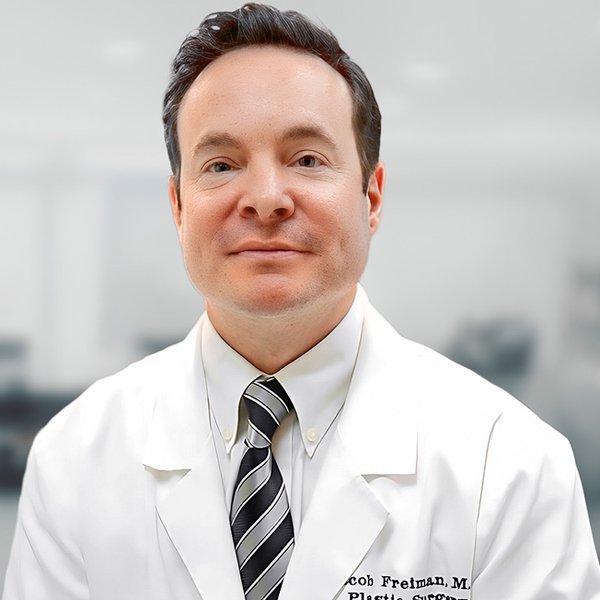 Dr. Jacob Frieman is a leading authority in the field of breast augmentation!
With his extensive knowledge and deep understanding of female anatomy, Dr. Frieman consistently delivers exceptional results that amplify his patients' innate beauty. His unwavering commitment to providing superior care and achieving outstanding outcomes for his patients sets him apart in the realm of cosmetic surgery.
Review from RealSelf.
You can hardly see my scars and they look natural - highly recommend

I showed him a few wish pics and told him which on I liked best. He said, "They are going to be nice." He followed through and did not disappoint. You can hardly see my scars and they look natural. Highly recommend.
Conclusion
At CG Cosmetic, we're committed to helping you achieve your beauty goals. Whether you're considering breast augmentation or any other cosmetic procedure, we're here to guide you every step of the way. Contact us today to schedule a consultation and start your journey to a more confident and beautiful you.
---
Looking for Extra-Large breast implants? Understand why they are more expensive.
We frequently receive this popular question from many of our clients! Please watch Dr. Hunsaker provide an answer to this question.
Dr. Hunsaker says:

The bigger, the better, and the more technique, knowledge, and carefulness required.
FAQ Section
How much does breast augmentation cost?

CG Cosmetic offers affordable prices for breast implants, making them accessible to everyone. Super talented and amazing plastic surgeons based in Miami, Florida perform our procedures.

Breast augmentation in the United States can cost between $4,000 and $8,000, depending on the type of implant and the surgery. At CG Cosmetic, we offer the best price starting at just $2,500 for saline implants.

A note in extra large breast implants and the cost of breast augmentation. 
What is the ideal age for breast augmentation?

Many women choose to get breast implants in their 20s and 30s. During this time, they are usually in good health, aware of their body appearance, and mentally mature enough for breast implants.

In some instances, teenagers may have the procedure; however, you must be 22 years old to receive silicone-filled breast implants. Age is not a problem for breast augmentation surgery or getting implants, as long as the patient is in good health.
What is implant placement in breast augmentation?

In breast augmentation, implant placement is about where the surgeon puts the breast implants during the surgery. There are two common options for implant placement in breast augmentation:

In subglandular placement, the surgeon positions the implants between the breast tissue and chest muscle.
In submuscular placement, the surgeon places the implants beneath the chest muscle.

The choice of implant placement depends on various factors, including the patient's body type, desired outcome, and the surgeon's recommendations.

When you meet the surgeon for the first time, they will talk about where to put the implants and help you choose the best option for the results you want.
How long after a breast surgery can I drive again?

The majority of women can resume driving 10 to 14 days after surgery. 
How long before I can return to work?

It all depends on your work environment. After your surgery, make sure not to lift heavy things or reach for at least two weeks to help your recovery.

If your job requires you to do these activities, the time it takes to return to work may be different.
Is breast augmentation reversible?

It is possible to reverse breast augmentation. When your breast implants have settled, taking them out may cause your skin to become loose or saggy. If you no longer want breast implants, you may consider a breast lift or other corrective surgery.
Is breast augmentation painful?

You will not feel any pain during the procedure since you will be under general anesthesia. After the surgery, you will feel discomfort and pain due to the swelling, but your surgeon will prescribe painkillers. In the first week, your chest may feel tight because of the swelling and the new implants taking up space. This will subside as your body heals and adjusts to the implants.
How do I determine the right cup size for me?

We choose the right implant size for breast augmentation based on your current breast size, body proportions, and cosmetic goals. Our doctors will help you choose the best cup size for your body at CG Cosmetic. They will think about your breast size and shape and discuss different ways to enhance your breasts.

We want to make sure you're happy and comfortable with your chosen cup size before we do the surgery. Your satisfaction is the most important thing for us.
How many types of breast implants are there?

There are two types of fill for breast implants: silicone and saline. Feedback from some patients indicates silicone implants feel most realistic.

Silicone implants are ready before surgery, so surgeons do not need to fill them like saline implants. As a result, they require a slightly larger incision.
Saline-filled implants come in smooth and textured shells and can be round or teardrop-shaped. Ruptures in saline implants are easier and faster to detect.
What is a gummy bear breast implant?

Gummy bear breast implants are the latest option available for the replacement of silicone breast augmentation . A friendly nickname for gel-based implants, are better at retaining their shape compared to other types made from silicone.

The FDA approved a new kind of breast implant called the Mentor MemoryShape CPG. These implants, often called "gummy bear" implants, have been used worldwide for ten years. With this approval, more women now have another option for breast augmentation and reconstruction, as everyone's needs are different.
How long do Breast Implants last?

Many women ask the plastic surgeon if breast implants last forever, but the answer is no. Implants wear out over time and need replacement. However, between 10 and 20 years after the intervention, most implants are likely to rupture, although some can last longer.
Is it possible to breastfeed after breast implants?
What is capsular contracture?

Capsular contracture is a potential problem that may happen. It happens when scar tissue forms around the breast implants, causing the breasts to feel firm and possibly become misshapen.

Capsular contracture can make you feel uncomfortable, and it might need another surgery to fix. At CG Cosmetic, our experienced surgeons do their best to lower the chance of capsular contracture. They will talk about it during your consultation with them.

If you notice any concerning changes about your breasts after the surgical procedure, make sure to contact us for evaluation and guidance
How can breast implants help correct chest wall asymmetry?

Breast implants can be used to equalize the appearance of the breasts when there's a noticeable size or shape difference due to chest wall asymmetry. By selecting the right size, type, and placement of the implant for each breast, the surgeon can help achieve a more balanced and symmetrical look.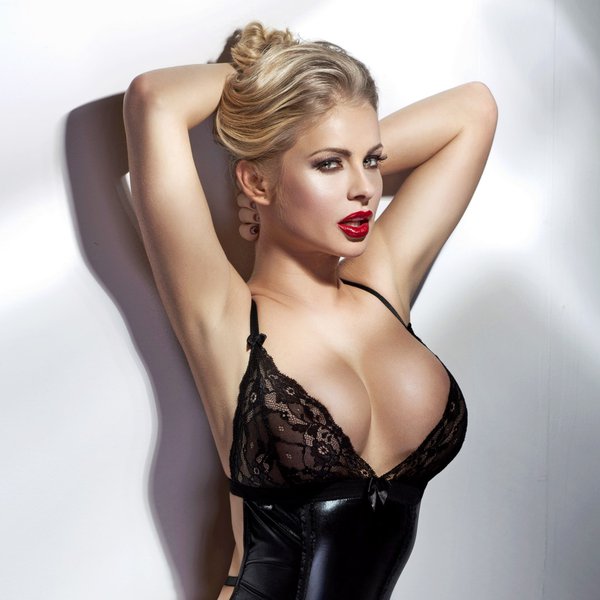 Breast Augmentation Consultation
Find the right implants for you. Size, shape, and fill material are all characteristics of implants that one of the GG Cosmetic physicians can help you to understand.
Breast Augmentation Financing
If you are a good candidate for breast augmentation, our surgery center provides different financing companies that can provide same-day approval, and you can select payment plans that fit your budget, for more information visit our financing page.
---
---
At CG Cosmetic Surgery, we understand that paying for cosmetic procedures can be a challenge, which is why we offer convenient payment plans for our patients. We have partnered with some of the top financing companies in the industry to provide loans specifically tailored to cosmetic surgery.
With our streamlined application process, you can learn more about your financing options and get approved in just minutes. Don't let financial constraints hold you back from achieving your aesthetic goals. Contact us today to learn more about our breast augmentation financing options.
Textured breast implants: Due to the rising health concern of textured breast implants, we are making an official statement with Dr. Freiman - certified by the American Board of Plastic Surgeons - CG Cosmetic Surgery has never used textured implants. Read more here
---
Our Plastic Surgeon Team
Our Miami plastic surgeon team consists of highly skilled and experienced professionals who specialize in a range of cosmetic procedures, including breast augmentation, brazilian butt lift, breast lift, tummy tuck, and rhinoplasty. Whether it's enhancing the shape and size of the breasts, improving the contour of the buttocks, restoring a youthful appearance to the face, or reshaping the abdomen, our plastic surgeons have the expertise and artistry to deliver beautiful, natural-looking results that enhance both the body and the mind.