Saline Implants

$3,500

Now From $2,500.

Brazilian Butt Lift

$8,500

Now From $4,500.

Silicone Implants

$4,500

Now From $3,500.

Tummy Tuck

$6,500

Now From $3,500.

Over

100,000

Procedures Performed
Hi There! Would you like to view our latest instagram dolls?|
What You Should Know
Learn about the physician as well as facility certification and anesthesia options
---
Questions? Please Call Us 305 446-7277
Board Certification, Why It Matters
Almost everyone has heard that they should look for "board certification" when seeking a qualified plastic surgeon (or any other physician for that matter). Most people don't really understand exactly what this means and what is involved in becoming "board certified."
Even fewer people know about certification of operating facilities, who certifies them and what protection such certification offers. We believe patients need this information to make informed choices in their search for the right surgeon, surgery facility and anesthesia provider.
Our Doctors  has gone to great effort and expense to ensure the highest standard of safety for our patients. As you consider plastic surgery, we hope the following information will help you to evaluate the choices available to you.
---
Certification of Your Surgeon
 The American Board of Medical Specialists (ABMS) is the agency which oversees sub-specialty boards. More than 100 "boards" have been submitted to the ABMS for formal approval, but only 24 have met their strict educational and examination criteria. They are as follows:
Allergy and Immunology
Anesthesiology
Colon and Rectal Surgery
Dermatology
Emergency Medicine
Family Practice
Internal Medicine
Medical Genetics
Neurological Surgery Radiology
Nuclear Medicine
Obstetrics and Gynecology
Ophthalmology
Orthopaedic Surgery
Otolaryngology (ear, nose and throat)
Pathology
Pediatrics
Physical Medicine and Rehabilitation
Plastic Surgery*
Preventive Medicine
Psychiatry and Neurology
Surgery
Thoracic Surgery
Urology
You may call the ABMS at 1-866-275-2267 to see if your surgeon is certified by the American Board of Plastic Surgery. Give them the name of your surgeon and they will tell you if and when he or she was certified. Certification by other boards does not give you the same protection. Other boards have less strict criteria for certification and some require only a fee. A few of the boards which have not been approved by the ABMS are as follows:
Aesthetic Plastic Surgery
Plastic Esthetic Surgery
Cosmetic Plastic Surgery
Dermatologic Surgery
Facial Cosmetic Surgery
Ophthalmic Plastic Surgery
You may also want to call the local hospital and ask the Medical Staff Office secretary whether your surgeon has privileges to perform the proposed procedures in the hospital is on the Medical Staff at Mount Sinai, Jackson Memorial, South Miami Larking Hospital , Palm Spring Hospital, Westchester General Hospital, Coral Gables Hospital ,  Baptist Hospital , Mercy Hospital  and Miami Childrens Hospitals.
* The American Board of Plastic Surgery is the only ABMS board that has traditionally overseen the training and certification of cosmetic and reconstructive surgeons.
---
Anesthesia Options
Whenever you are heavily sedated or have general anesthesia, you put your life in someone else's hands. Much of that responsibility falls to the person administering the medications and monitoring your vital signs. You need to know the qualifications of the person assuming that responsibility. Their training can range from specialization after earning a medical degree (anesthesiologists) to specialization after nursing training (nurse anesthetists) to nursing training only.
Other Anesthesia Providers:
Certified Registered Nurse Anesthetist (CRNA): A CRNA is an RN who has completed an additional two years of specialized training in anesthesiology. Their certification is also overseen by each state's Board of Nursing. In contrast to an RN, a CRNA is able to administer general anesthesia.
Your Surgeon: In some centers your surgeon may actually be the person administering the medications to make you drowsy during your surgery. Almost never does he or she personally monitor your vital signs. This is usually done by a member of his staff, most often a nurse.
Registered Nurse (RN): Each state has its own Board of Nursing, but there is a great deal of common requirements between states. He or she is licensed to administer intravenous drugs at the direction of the surgeon and monitor your vital signs.
Certified Plastic Surgical Nurse (CPSN): These nurses have worked full time for a minimum of two years in the field of plastic surgery before they are eligible to take a national certifying exam.
---
Certification of the Operating Facility
Certification of the Operating Facility has always been a priority for our office.  Our facility is certified by:
The Florida Department of Health: This accreditation certifies that the surgery facility meets nationally recognized standards through an accreditation program operated by the experts who set and evaluate the standards.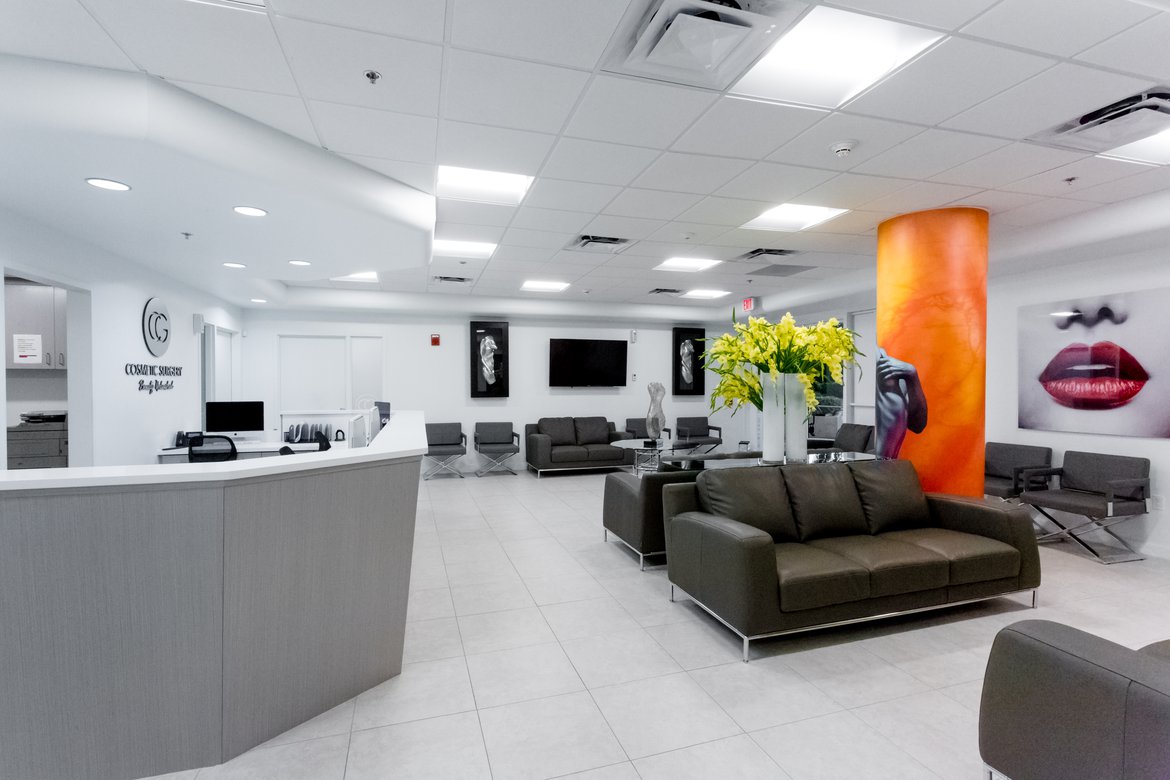 DON'T KNOW WHERE TO START?
Don't worry you are not alone, just give us a call to schedule your initial consultation and one of our trained care coordinators will be able to assist you!
305 446-7277 | Request Callback