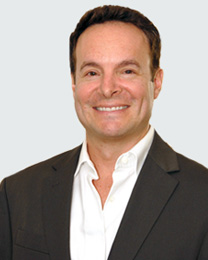 As a top qualified Miami plastic surgeon, Dr. Jacob Freiman provides a variety of image-enhancing cosmetic surgery procedures for the breasts, body and face. Over the course of his career, Dr. Freiman has helped numerous breast augmentation miami patients achieve a more feminine physique with an enhanced bustline.
Dr. Jacob Freiman is certified by the American Board of Plastic Surgery and also the Miami Society of Plastic Surgeons.
As native Florida plastic surgeon, Dr. Freiman graduated Magna Cum Laude honors from Yeshiva University in New York, obtaining both a BA and a teaching degree. While there, he received the prestigious Isaac Araten Memorial Award.Dr. Freiman graduated from the University of Miami School of Medicine and went on to complete his training in general surgery at the North Shore Long Island Jewish Health System, where he had the honor of being a chief resident. He also trained at the Buncke Clinic Fellowship in San Francisco and honed his skills in hand and microvascular surgery.
Dr. Freiman then returned to New York to complete his training in plastic and reconstructive surgery. He was a chief resident in plastic and reconstructive surgery at the Albert Einstein College of Medicine, Montefiore Medical Center, Jacobi Medical Center, Saint Lukes and Roosevelt hospitals, Beth Israel Medical Center, and Long Island Jewish Medical Center. Eight years of intensive surgical training afforded Dr. Freiman the skills necessary to expertly perform the many intricate procedures in plastic surgery.
---
---
Contact Jacob Freiman
American Board Certified Plastic Surgeon
High Rate Patient Satisfaction
Caring And Dedicated To Excellent Outcome
---
I live in Sarasota but after given a lot of information about the doctor and all the help and care from the girls in the office, I decided t tae the trip to Miami to have the procedure done. I went alone but I felt as though I wasn't. I had a nurse to come home with me that night but was very caring and very helpful. I only was a small B and now I am a full D. I look great and my breast are perfect. The have dropped perfectly and in short time. Oh and the best thing my scar isn't big at all. The girls in the office were great and so loving and my doctor (Dr.John Frieman) was great also he promised me beautiful breast and I stand a 23year old mom of 2 with great round breast!!! My confidence level has gone up so much I look and feel great :)Thank you sooooo much Coral Gables Cosmetics.
I had a breast augmentation here at Coral gables cosmetic center. I had a great experience, they were very attentive and made me feel very safe with the whole procedure. I highly recommend them!
I had surgery at this center, and the staff is very professional and helpful. Surgery went smooth, and explanations were always given before anything was done. The doctor was very helpful and did a great job with my surgery. I'm very happy with the results. Highly recommended.
I am from new jersey. I found this surgeon from a family member. My family member had me go through Yadria. She helped me with everything i needed from the appointments , all the information, answered all the questions i had. I am complete satisfied with the results i have and would definitely recommended this surgeon.